This conference isn't (primarily) about talks.
It's about meeting people. While there will be talks about interesting topics the primary purpose is to meet old and new friends. We hope you'll enjoy your time with us in Darmstadt.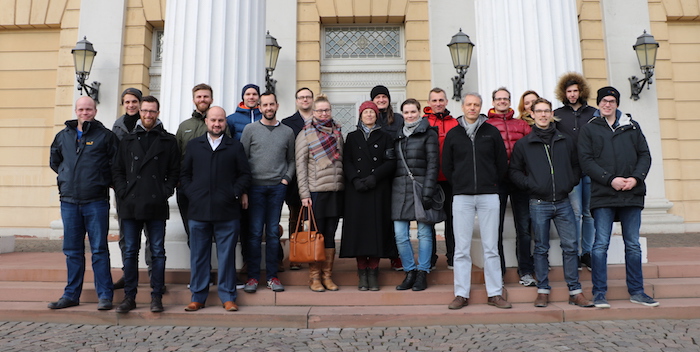 Speakers
We're thrilled to announce that we have four excellent speakers for FemtoConf 2018.
To make the conference even more actionable, there will be workshops on Saturday by these lovely folks.
Tickets
The conference is called FemtoConf for a reason. It's small. Therefore tickets are limited to only 30 attendees. Tickets for the 2018 edition are already sold out. Please consider joining the mailing list to be notified about upcoming editions.
Schedule
The schedule for the conference isn't set in stone, yet. This is just to give you a rough idea about what to expect. Lunch Break on Saturday is included in the ticket price, all other meals are not.
Saturday, March 3
9am – Conference (2 Talks)
12pm – Lunch Break
1pm – Conference (2 Talks)
7pm – Dinner
Sunday, March 4
9am – Workshops
1pm – Lunch Break
3pm – Social Activity
4pm – Offical End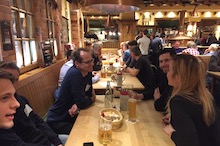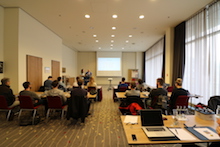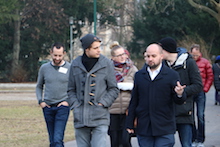 Travel
By plane: The nearest airport is Frankfurt Airport. There's a bus from both airport terminals right to the hotel that takes about 30 minutes.
By train: Darmstadt is pretty well connected by train. IC and ICE trains stop at the central station. Also, in just about about 20 minute you're at Frankfurt central station that offers both national and international connections.
By car: Darmstadt is right next to Autobahn A5, so getting there by car is no big deal. Just try to travel outside of rush hour times.
Sponsors
This conference wouldn't be possible without the help from our fabulous sponsors. Thank you so much!